Moon Baby Sign
NJ Baby News annouces baby Mason! Your family decided to go with a Moon baby sign to announce your new arrival. Baby Mason weighed in at 6 pounds one ounce and the family is over the moon with joy. We didnt want the Big brother and big sister feeling leftout so they had their own star on the lawn with the moon baby sign. Know someone having a baby? Want to place an order click here? NJ Baby News has been delivering storks and moons to NJ for over 25 yearsand is a beutiful way to spread the word. Each rental comes with a personalized keepsake with all of the baby's birth information. New babies are our business with our adorable lawn signs.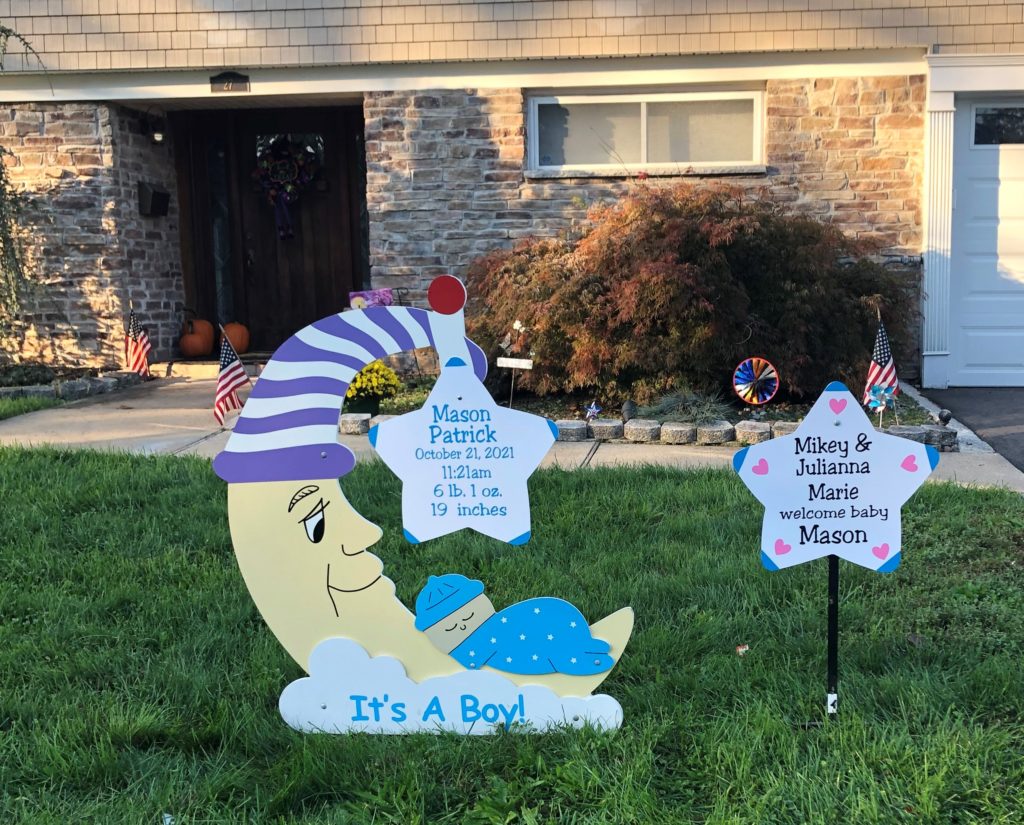 Announce to your neighbors and friends that a new baby has arrived.
OFFERING A 6-FOOT STORK LAWN SIGN, SAILBOAT SIGN OR A BABY MOON SIGN
The birth or adoption of a baby is one of the most exciting times in every family member's life and they want to share the news of their new bundle of joy!